The COVID-19 crisis has accelerated some existing trends in the digital transformation of education. The good news is that even before students were stymied, 60 percent of students believed that digital learning technologies improved their performance, and one in five of those students said that digital learning technologies "significantly" improved their performance

McGraw Hill's Digital Learning Trends Survey.
The impact of technology trends in education
Even before the coronavirus crisis, digital technology was transforming education at an incredible pace. All stages of the learning process have changed dramatically due to digitalization. These trends can be harnessed to help students who are suddenly thrust into distance learning.
Traditional classrooms, printed books, and "one-size-fits-all" approaches to learning are now a thing of the past. Modern universities are adopting more and more innovative digital solutions to improve the student learning experience.
Let's have a look at which digital trends in 2021 will affect education.
#Gamification & game-based learning
What was a dream for many 10 years ago is becoming more and more common – playing games as part of the learning journey. And it's not limited to schools; you can see how universities and businesses are using games for education as well.
Textbook reading is often criticized as a passive method of learning that requires mostly memorization. The game element in education aims to promote active learning through experimentation and competition.
Gamification refers to simply adding game elements (leaderboards, badges, point ranking systems) to traditional learning methods, while game-based learning is learning by playing games.
CodeCombat is a good example of game-based learning. It is designed to teach you how to code while playing an RPG game. It is no surprise that this game is so popular among beginning coders in the US.
Duolingo is an example of the gamification of the learning process. Duolingo makes learning a new language fun by introducing game elements that are not only entertaining but also motivate you to try harder.
Part of the reason for Duolingo's success is that it relies on microlearning – another trend in education. Microlearning refers to learning in short periods of time, rather than long periods of time. This type of learning is not only effective, but it fits the digital age – you decide when to learn.
Learning a new language on public transportation would have been unthinkable 50 years ago, but today it's not a big deal.
#Audiovisual media
Text-based content is not necessarily dead, and students are still being asked to read a lot.
However, visual content is replacing and increasingly replacing, textbook reading.
Professors are already showing movies and YouTube videos in their lectures. And …… The lectures themselves are beginning to be recorded.
#Remote learning
This trend has been around for a long time and is becoming bigger than ever. Lectures are being recorded, seminars are not mandatory, all homework materials are available online, and the list goes on and on …
Flexibility is a continuing trend in learning, and it's not going away anytime soon. Whether e-learning will completely replace traditional learning in the future remains to be seen.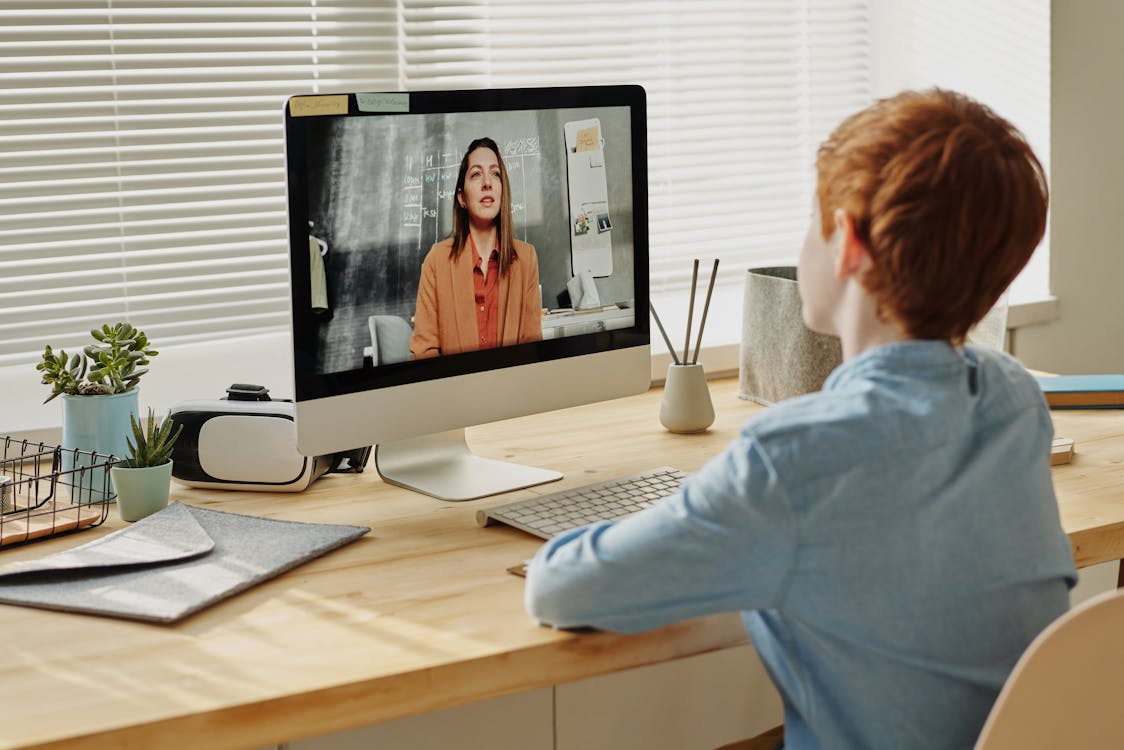 #Peer-to-peer learning / social learning
In the past few years, the social component of learning has gained widespread attention. Group-based projects have become an important part of many courses in universities.
What does this have to do with digital? Student portals, as well as social media channels, are used to facilitate peer-to-peer learning and collaboration among students. This is accomplished through the creation of specific forums, Facebook groups, etc.
Want to add automatic subtitles to your educational video? Try our AutoSubtitle Online.